Welcome to Our School!
Welcome to Indian Oasis Elementary Intermediate School, where we empower children with a strong cultural identity and the knowledge to help them conquer every challenge they may encounter during their journey of life. We are pleased to serve elementary students, fourth through sixth grade, from the beautiful Tohono O'odham Nation reservation in Sells, Arizona, southwest of Tucson.
At Indian Oasis Elementary Intermediate School, we are dedicated to serving you, our parents, by teaming with you in the education of your child. We invite you to explore our new website so you can get to know us better. Please contact us with any questions or concerns you may have. We look forward to hearing from you!
A Message From Our Principal
Dear IOES-Intermediate Families,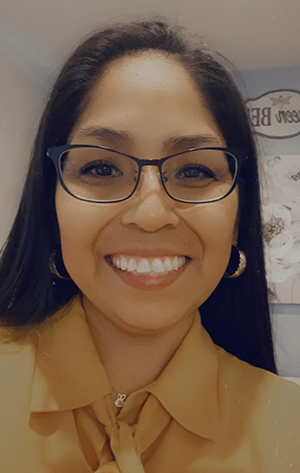 Welcome to the 2023–2024 school year! It is my pleasure to welcome everyone back for another wonderful year at the Intermediate Campus. My name is JoLynn Begay, I am Tohono O'odham/Navajo. I have been with BUSD for 14 years from teaching to now being the proud principal! It is an honor to be here along with our Intermediate staff and students, where we can learn and grow together to be successful. I have a master's in Multicultural Bilingual Special Education Cross Categorical Studies from the U of A and another master's in educational leadership from NAU. I look forward to meeting all of our new fourth-grade families and welcoming back our fifth and sixth-grade families. We also look forward to welcoming our new brothers and sisters from Altruismo, Isibindi, Amistad, and Reveur houses.
Our teachers have worked many hours to prepare for the year by getting their classrooms ready and creating fun and engaging learning experiences for their students. Our teachers will be using research-based teaching practices with an emphasis on preparing students for college and career readiness.
Please stay in touch with our Intermediate family by using:
Parent Portal
Google Classroom
Monthly Newsletters
ClassDojo
AVID Planners
Babo Education Facebook
We look forward to a productive partnership with you to ensure our children can achieve their highest potential. To start the year off, all students will receive an AVID binder, a pencil pouch with supplies, paper, dividers, and an amazing teacher.
As a district, BUSD has many goals so that we can all be successful. They are:
Proficiency - 80% of the students will be proficient by reaching 70% mastery in each essential standard. Help us monitor your child's academic progress by checking the parent portal and keeping in touch with their teacher.
Attendance 90% attendance in all classrooms. Attendance is crucial so that all students can be successful and to be on time. Every day we will be starting with critical comprehension lessons through SFA that will not be able to be made up on another day.
Essential 10 Goals for teachers and BUSD leaders - Teachers will be provided training often on the best teaching practices. Many of our BUSD leaders will be in the classrooms giving feedback and coaching our teachers so that we all can grow and be successful.
Standard-Based Instruction - Teachers will be providing fun and engaging research-based instruction using Beyond Textbooks and SAVVAS. They will also be using many fluency and test-taking strategies, AVID, reading logs for SFA (Success For All), and attending Tohono O'odham culture and language class at least four times a week.
Once again, welcome back! Let's work together to make this year magical and fun!
Sincerely,
JoLynn Begay-Lewis
JoLynn Begay-Lewis
Indian Oasis Elementary Intermediate Principal
Important Dates:
July 21: Open House 4:00–6:00 p.m.
July 25: First day of school
August 11: Community Day (No School)
Hours of Operation:
Monday – Friday: 7:30 a.m.–3:45 p.m.
Teacher Hours: 7:30 a.m.–3:30 p.m. Available during non-instructional times.
(520) 719-1240