Welcome to Our School!
Welcome to Indian Oasis, where we empower children with a strong cultural identity and the knowledge to help them conquer every challenge they may encounter during their journey of life. We are pleased to serve elementary students, fourth through sixth grade, from the beautiful Tohono O'odham Nation reservation in Sells, Arizona, southwest of Tucson.
At Indian Oasis we are dedicated to serving you, our parents, by teaming with you in the education of your child. We invite you to explore our new website so you can get to know us better. Please contact us with any questions or concerns you may have. We look forward to hearing from you!
A Message From Our Principal
Dear Parents and Guardians,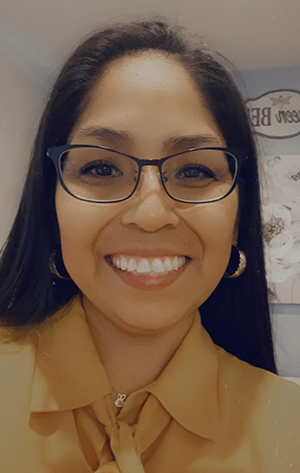 Welcome to the 2021–2022 school year! We are super excited to begin this new milestone of coming back to school with you. We have eagerly anticipated the reopening of our campus and online learners. We recognize the circumstance that surrounds this school year is not what we expected nor hoped for, but with your help we will ensure your child's success. We look forward to a productive partnership with you to ensure our children can achieve their highest potential.
It is a great pleasure to work for BUSD, and I am proud to be your principal at the Intermediate School. I have been with BUSD district for 12 years teaching and as an assistant principal. It is an honor to be here, along with our teachers and staff, to learn and grow together. I am Tohono O'odham and Navajo. I have a masters in multicultural bilingual special education from the U of A and another masters in educational leadership from NAU. This year will be my 13th year with the school district, so I look forward to making a difference in our students' academic careers and helping make this year magical and fun.
We are all excited to have students safely back into our classrooms. We have been working hard all summer to plan for a safe opening of school and to implement best practices to keep our school clean and sanitized. Our classrooms have been modified to increase social distancing, signage has been installed throughout the buildings to guide students, and our schedule has been modified to allow time for hand washing, sanitizing, and opportunities to access outdoor learning spaces. Each classroom will be abiding to the six-feet social distance, which allows up to ten students per classroom, depending on the size of the room. We plan to continue our focus on academic achievement.
Beginning Monday, July 19, we will start a hybrid schedule.
Cohort A - Monday and Wednesday (West & North villages)
Cohort B - Tuesday and Thursday (South & East Villages)
Friday, all students will be online.
Once again, welcome back! Let's work together to make this year magical and fun!
Sincerely,